Small business owners continually strive to find better ways to retain and reward employees. Much can be invested over time to help create an environment of happy employees, willing to invest their best efforts each day they come to work. Yet many business owners struggle to find just the right formula to inspire their people to share in their vision for success.
Selling to an ESOP inspires a sense of belonging and accountability, creating more than just a place where the employees want to work, but drives their desire to be active contributors in daily decisions affecting the long-term progress of the company. With the new sense of transparency and trust the ESOP provides, comes a huge payoff in more growth and success for the company as a whole, Turning Your Company's Ownership Culture into a Profit Center.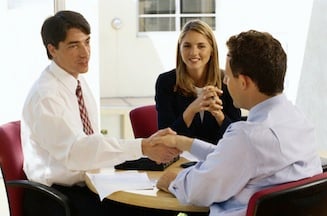 A recent StarTribune article, Small Companies: Teamwork, Trust (and fun), points to the top workplaces in the country, and what owners have done to create a winning formula. In the article, performance improvement consultant J. Forrest says, "communication, trust, transparency and accountability are among the charateristics of good workplaces". He bases this on hundreds of workplace culture surveys he has done at Employee Strategies, his Minneapolis consulting firm. ..."my take on great places to work is they've established a community, and by that I mean there's a sense of belonging," said Forrest. "It can't just be about the work." The payoff is clear in comments from employees, including one employee who noted being treated respectfully and declared, "I am excited about Monday mornings."
Statistics show that Selling to an ESOP Improves Corporate Performance. ESOP companies continue to outperform non-ESOP companies time and time again, making the ESOP more than just a financial strategy for you and your employees, but truly drives an empowerment culture of success!