Contact ESOP Partners for
Your Free ESOP Readiness Assessment
Find Out If You're a Good ESOP Candidate
An employee stock ownership plan is a powerful corporate finance and employee benefit tool for closely held companies. And now, you can easily find out if an ESOP's benefits are within reach for you.
Talk to an ESOP Partners expert — at no cost to you — to see if an ESOP is right for your exit strategy and your business goals.
Step 1 of 2 – Readiness Assessment Worksheet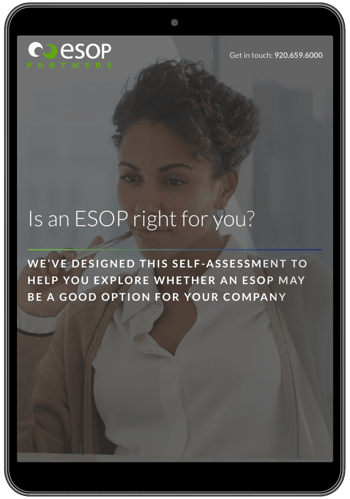 Take our ESOP Quiz for a quick result and a little more information about what makes a good ESOP candidate.