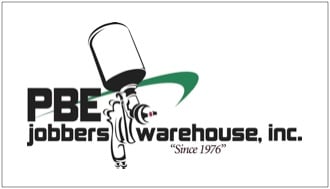 ESOP Partners announced the successful completion of a 100 percent sale of PBE Jobbers Warehouse, Inc., a paint and body wholesaler out of Madison, Wisconsin, to an Employee Stock Ownership Plan (ESOP) representing the company's employees.
PBE Jobber's motto of "We've Got That" is the basis of their success, and sets them apart from others in their industry. Becoming employee owned was a natural fit as PBE's employees are committed to customer service excellence and demonstrate high standards of service, something PBE Jobbers strives to achieve for every customer, on every order.
Dick Rasmussen, the Founder and Chairman of PBE Jobbers, looked to the ESOP as a way to reward his employees for a job well done in building an organization which offers unbeatable customer service to its customers. Rasmussen shared his succession vision with his employees, "Converting to an ESOP is the best way I know of showing my appreciation for everyone's years of hard work, dedication to the company, our customers and each other. It is also a good retirement vehicle for me". Dave Birk, the Chief Executive Officer of PBE Jobbers, also conveyed to the employees how the company's success will now have a direct impact on their own personal success.
ESOP Partners worked with PBE Jobbers and company management to plan, structure and execute the sale. The ESOP transaction used the ESOP Succession Advantage™ Ownership Transition Process developed by ESOP Partners to streamline the ownership transition while maximizing cash and tax benefits. ESOP Partners will continue to work with the company both as an ESOP consultant and ESOP third party administrator (ESOP TPA).
"Dick was looking for a way to sell the business that would also recognize and reward his employees for all of their efforts throughout the years. Selling to an ESOP was a natural fit to meet these objectives and to help keep PBE Jobbers a fixture in the local community", says Aaron Juckett, President of ESOP Partners. "The fact that selling to an ESOP in a 100% ESOP transaction is the most cash efficient and tax efficient solution solidified the ESOP as the ideal business transition path for Dick to choose".
About ESOP Partners
ESOP Partners is an ESOP consulting and administration firm that provides a single ESOP expert as a point of contact throughout the lifecycle of the ESOP. The Company works with business owners and companies considering an ESOP to provide ESOP feasibility, plan design, and full ESOP implementation services. ESOP Partners also provides support for ongoing ESOP companies, including ESOP TPA services, distribution and repurchase obligation planning, and consulting services covering corporate governance, ESOP culture, employee communications, and second stage transactions.
About PBE Jobbers Warehouse, Inc.
PBE Jobbers Warehouse, Inc. is a Wisconsin corporation founded in 1976 by Richard Rasmussen. The Company is a paint body and equipment, abrasives, and other repair materials wholesaler to body shops, primarily within a 400 mile radius of its warehouse locations in Wisconsin, Illinois, Ohio and Michigan
About ESOPs
ESOPs are qualified retirement plans that buy, hold and sell company stock for the benefit of the employees, providing an ownership stake in the company. ESOPs are the only retirement plan allowed to borrow money to purchase stock and are generally funded only by the Company. Selling part or all of a business to an ESOP enables a business owner to sell to a built-in buyer in as little as 60-90 days at full fair market value. There are many significant tax and cash flow benefits of selling to an ESOP. An ESOP also allows for a better-managed ownership transition, preservation of local jobs, and the maintenance of a company's legacy in the community. According to the ESOP Association there are approximately 10,000 ESOPs in place in the U.S., covering 10.3 million employees (10 percent of the private sector workforce).
This press release was originally published on ESOP Partners' PitchEngine Account.