ESOP Partners will be sponsoring, speaking, and attending NCEO's 2019 Employee Ownership Conference being held April 8-11, 2019 at the David L. Lawrence Convention Center in Pittsburgh, PA.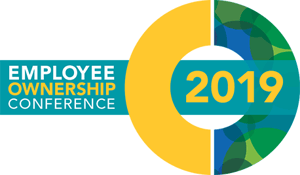 Hosted by the National Center for Employee Ownership (NCEO), this conference provides great opportunities to learn about emerging employee ownership trends, legal issues, best management practices, and more. In addition, you'll be able to network with ESOP companies from across the country.
ESOP Partners P
resen

tations



Jason helps ESOP companies by developing a comprehensive Ownership Culture through proactive educational resources for all participants to improve their understanding of ESOPs' unique benefits.

Janine helps ESOP clients on transformational leadership to build an employee ownership culture. She advises employee-owned companies on aligning ownership culture to organizational strategy through various organizational development strategies.

Ryan provides quality control and highly technical assistance as part of the ESOP administrative team. He assists ESOP companies by working through technical issues, reviewing their ESOP for inefficiencies, and working directly with clients to maximize their ESOP's potential.

Click here for more information about the conference, including registration details.