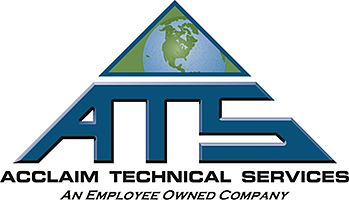 Appleton, Wis. (January 14, 2014) – ESOP Partners, an ESOP consulting and administration firm, has announced the successful completion of a sale of Acclaim Technical Services, Inc. (ATS), a Huntington Beach, Calif., premier supplier of highly specialized language-based services, to its employees via an Employee Stock Ownership Plan (ESOP) representing ATS employees.
An ESOP is a qualified retirement plan that buys, holds and sells company stock for the benefit of the employees, providing them with an ownership stake in the company. Acclaim Technical Services CEO Trever Neves initiated the sale in December 2013 with the assistance of ESOP Partners.
ATS provides mission-critical services for national security agencies and programs of the U.S. government. ATS identifies, recruits and places cleared individuals, who possess strategic language skills, and also are highly proficient in intelligent gathering and analysis, document exploitation, translation, interpretation, government policy, language instruction and role-playing.
Neves sees the sale as a way to ensure the company's long-term vitality and to enhance employees' commitment to its success. "We're thrilled to be able to share the success we've had in a very tangible way with our employees. They're passionate about delivering quality, and they've been critical in building the reputation we have. They now have a more formal stake in our continued success," he said.
ATS' announcement to employees took place at the end of December and was very well-received, according to Neves.
According to Aaron Juckett, ESOP Partners President, ATS took advantage of his company's full complement of services and capabilities. "Trever brought us into the process early and we were able to assist in planning the sale, structuring the transaction, and then executing the sale. Our process ensures maximum cash and tax benefits for ATS," he said. ESOP Partners will continue to work with ATS as an ESOP consultant and third-party administrator (TPA).
About Acclaim Technical Services, Inc.
Acclaim Technical Services (ATS) has provided highly specialized intelligence services, language-based services, operational support, and training and exercise support to various programs of the U.S. Government Intelligence, Defense, and Law Enforcement Communities, and commercial clients since January 2000. ATS is well regarded among industry peers and customers for providing the highest quality personnel, services, and comprehensive solutions. ATS is a mission-focused, employee-owned company.
About ESOP Partners
ESOP Partners is an ESOP consulting and administration firm that provides a single ESOP expert as a point of contact throughout the lifecycle of the ESOP. The Company works with business owners and companies considering an ESOP to provide ESOP feasibility, plan design, and full ESOP implementation services. ESOP Partners also provides support for ongoing ESOP companies, including ESOP TPA services, distribution and repurchase obligation planning, and consulting services covering corporate governance, ESOP culture, employee communications, and second stage transactions.
About ESOPs
ESOPs are qualified retirement plans that buy, hold and sell company stock for the benefit of the employees, providing an ownership stake in the company. ESOPs are the only retirement plan allowed to borrow money to purchase stock and are generally funded only by the Company. Selling part or all of a business to an ESOP enables a business owner to sell to a built-in buyer in as little as 60-90 days at full fair market value. There are many significant tax and cash flow benefits of selling to an ESOP. An ESOP also allows for a better-managed ownership transition, preservation of local jobs, and the maintenance of a company's legacy in the community. According to the ESOP Association there are approximately 10,000 ESOPs in place in the U.S., covering 10.3 million employees (10 percent of the private sector workforce).
This press release was originally published on ESOP Partners' PitchEngine Account.