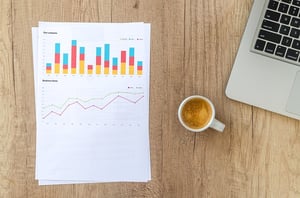 When a business is sold to a third party, the buyer generally prefers to purchase a company's assets rather than its stock for liability and tax reasons. Selling to an ESOP is always a stock sale which is more favorable from a tax standpoint than a traditional asset sale. When analyzing the purchase price, it is essential to consider the after-tax proceeds when comparing an ESOP transaction sale to a third-party sale.
In a stock sale, the seller is generally eligible for long-term capital gain treatment at the current long-term capital gains rate. The more common sale alternative, the asset sale, is generally taxed at the higher ordinary income rate.
While there is an alternative ESOP sale that allows the seller to Defer Taxation in an ESOP Section 1042 Sale, many sellers are finding that the S-Corporation ESOP sale's additional payment streams are more favorable.
The long-term capital gains rate is now 20%. In addition, there is the 3.8% Medicare Tax on Unearned Income as a result of the Health Care and Education Reconciliation Act of 2010 . This puts the effective long-term capital gains tax rate at 23.8%.
Another way to look at the numbers: all other factors being the same, selling to an ESOP could increase your overall after-tax sale proceeds by over 40% compared to an asset sale.
There are other benefits of selling to an ESOP such as collecting interest if you choose to finance all or part of the sale. In many circumstances, you can also participate in the ESOP, gaining back shares inside the ESOP that you can sell again in the future.
| | | |
| --- | --- | --- |
| | ESOP Stock Sale | Non-ESOP Asset Sale |
| Sale Price | $1,000,000 | $1,000,000 |
| Tax Rate | 20% | 40.5%* |
| After-Tax Proceeds | $800,000 | $595,000 |
Additional After-Tax Proceeds with an ESOP Stock Sale Compared to a Non-Asset Sale: 43%
*This includes the increase in the highest ordinary income tax bracket from 35% to 39.6% and the New .9% Medicare Tax on Earned Income. Both increases are effective January 1, 2013.
This analysis assumes the company is an S Corporation. It also assumes that all of the gain of an asset sale will be taxed at ordinary income rates. It does not contemplate STATE INCOME TAXATION, which could make an ESOP stock sale even more favorable.