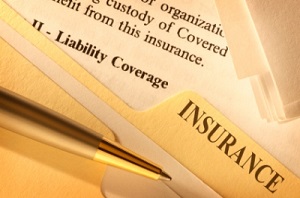 ESOP fiduciaries are subject to the same standards of care required for ERISA plans and continue to see increased scrutiny by the Department of Labor (DOL), as mentioned in our blog post earlier this week. Given that under ERISA, fiduciaries are personally liable for the cost of their own defense, judgments, and penalties, it is important to have insurance that covers their fiduciary responsibilities.
What about my D&O Insurance?
A special report issued by Chubb Group of Insurance Companies states that directors' and officers' (D&O) insurance should not be relied upon for covering claims brought against an ESOP fiduciary, even if the individual is a director or officer of the company:
Fiduciaries should not rely on the fact that they have executive liability insurance, commonly referred to as directors and officers (D&O) liability insurance, in the event a fiduciary liability claim is made against them. As discussed previously, the same person may serve as both a plan fiduciary and as a director and/or an officer. A person's capacity depends on the nature of the activity in which he/she is engaged. If he/she conducts business on behalf of the employer, then he/she may be acting as a director and/or officer. If he/she administers the plan or deals with plan assets, then he/she may be acting as a plan fiduciary.
Even when a director is also a plan fiduciary, D&O liability policies typically cover only directors and officers for activities performed in their capacity as directors or officers, not as plan fiduciaries. Furthermore, D&O liability insurance policies typically exclude from coverage any claims based on or arising from an ERISA violation.
What about the ESOP Fidelity Bond?
Fiduciary liability insurance is not the same as the ERISA fidelity bond, as the policies insure different individuals/entities. ERISA states the fidelity bond is "to protect employee benefit plans from risk of loss due to fraud or dishonesty on the part of persons who "handle" plan funds or other property." The purpose of the fiduciary liability insurance is to protect the personal assets of the fiduciary.
Who purchases the Fiduciary Liability Insurance?
ERISA Section 410, 29 U.S.C. Section 1110 - Exculpatory provisions; insurance provides that while a company cannot relieve a fiduciary of their fiduciary responsibilities or liabilities, the company, the ESOP, or the fiduciary can purchase fiduciary liability insurance:
(a) Except as provided in sections 1105(b)(1) and 1105(d) of this title, any provision in an agreement or instrument which purports to relieve a fiduciary from responsibility or liability for any responsibility, obligation, or duty under this part shall be void as against public policy.
(b) Nothing in this subpart shall preclude—
(1) a plan from purchasing insurance for its fiduciaries or for itself to cover liability or losses occurring by reason of the act or omission of a fiduciary, if such insurance permits recourse by the insurer against the fiduciary in the case of a breach of a fiduciary obligation by such fiduciary;
(2) a fiduciary from purchasing insurance to cover liability under this part from and for his own account; or
(3) an employer or an employee organization from purchasing insurance to cover potential liability of one or more persons who serve in a fiduciary capacity with regard to an employee benefit plan.
Special Issues for ESOPs
The Chubb special report also highlighted some key litigation concerns for ESOP fiduciaries to consider when assessing the need for fiduciary insurance:
A non-exhaustive summary of the legal vulnerabilities of privately held ESOPs to litigation includes:

Purchasing employer securities, because the price is not defined on the open market, as it would be for shares of a publicly held company, exposing the transaction to claims that the securities were valued improperly.

Selling the company, because of prohibitions on self-interested transactions, and because valuation of employer securities may prove difficult, exposing the transaction to claims that the sale was a prohibited transaction, or that securities were valued improperly.

Paying high levels of executive compensation, because this gives rise to concerns that the interests of ESOP participants are being improperly diluted.

Engaging in related-party transactions, such as where the ESOP is buying shares from or selling them back to an insider and the fiduciaries must ensure that the ESOP is paying no more or receiving no less than fair market value as of the date of that transaction.
Conclusion
If you are a fiduciary for an ESOP or any other ERISA plan, you should have fiduciary liability insurance. Don't rely on D&O insurance or the ESOP fidelity bond, as they will not insure loss of your personal assets.