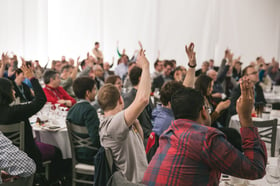 ESOP Partners is excited to announce that Jason Wellman has been selected as the Co-Membership VP of the ESOP Association's Wisconsin Chapter.
This new role with the Wisconsin Chapter is effective immediately.
"I am honored to have been recently appointed to the Co-Vice President position with Mike Cary from Joe Daniels Construction Co-Madison for the Wisconsin ESOP Chapter's membership committee. I look forward to co-leading this group of individuals as we focus on educating and advocating for employee ownership throughout the state of Wisconsin for the ESOP Association," said Jason. "Our main focus initially will be to regroup this committee to ensure all of our current and future members are aware of the benefits associated with The ESOP Association."
Click here for more information on the Wisconsin Chapter of the ESOP Association.