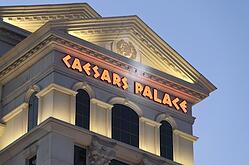 ESOP Partners will be exhibiting and speaking at the upcoming ESOP Conference and Trade Show at Caesars Palace in Las Vegas, Nevada, November 13-14, 2014.
ESOP Partners President Aaron Juckett, Senior ESOP Administrator Mike Bertram, Senior Business Consultant Mike Young and ESOP Consultant Vicki Graft will be attending. Vicki Graft also will be speaking during a conference breakout session, presenting on "409(p) and S Corporation Anti-Abuse Rules."
Aaron Juckett encourages ESOP organizations to attend. "This is a great conference for ESOP companies, because it gives them the opportunity to gain valuable insights from other ESOP companies and from ESOP professionals. We're excited to be part of it, and to have Vicki Graft share her expertise with ESOP companies in attendance."
Visit Us At the Conference!
Join ESOP Partners at Booth 204 to discuss your ESOP's repurchase obligation and our proprietary ESOP PROS™ Process. ESOP PROS™ helps ensure the sustainability of your ESOP by addressing the unique needs of your ESOP in each step of the process. The result is a strategy that provides optimum reliability and value.
If you cannot make it by our booth, the ESOP Partners team will be available throughout the conference to schedule a no-cost repurchase liability consultation at a time that is convenient for you.
Join Vicki Graft at Her Breakout Session

"409(p) and S Corporation Anti-Abuse Rules"
Friday, November 14, 2014
3:00 – 3:50 p.m.

In this session, Vicki will provide an overview of the S-corporation anti-abuse rules, including definitions and terminology, a summary of the testing rules, consequences of failure, and tips for keeping your ESOP in compliance. Sample case studies, along with results and calculation details, will be provided.
For more information, including registration details, visit The ESOP Association website.