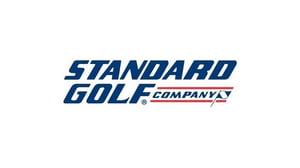 Standard Golf Company has announced the successful transfer of a 100 percent ownership of the company to its employees via an Employee Stock Ownership Plan effective Jan. 3, 2018.
When Standard Golf Company President, Peter Voorhees, started thinking about succession plans for the business, he had many options, and selling the company to an unknown party or to a large corporation were not attractive because they wanted to keep the current management team intact along with maintaining the culture and location of the company.

An ESOP — a qualified retirement plan that buys, holds, and sells company stock for the benefit of the employees, providing them with an ownership stake in the company — provided the ability to slowly transition leadership of the company over time, and reward the team who helped the company become successful.

"This decision to form an Employee Stock Ownership Plan was a long and well thought out one," Voorhees said. "The primary reason I made the decision to sell to an ESOP rather than a third party was the desire to keep a business that my family founded and has been a part of for over 100 years in Cedar Falls. I did not want to see happen to Standard (Golf) what often happens to companies when they are sold to outside buyers: the new owners close or curtail local operations, eliminate local jobs and simply merge the business in to some large entity somewhere else. I want to keep the legacy of Standard Golf in Cedar Falls alive for another 100 years."

According to The Employee Ownership Foundation's 24th Annual ESOP Economic Performance Survey, the majority of ESOP companies showed increases in productivity, revenue, stock value, and profitability, all of which benefit employees.

ESOP Partners, an ESOP consulting and administration firm in Appleton, WI, assisted with the sale and will continue to work with the company as the ESOP consultant and third-party administrator.