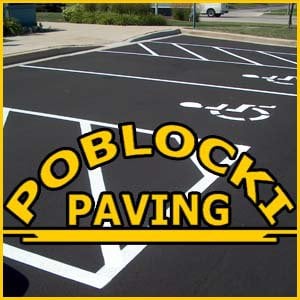 Poblocki Paving Corporation, a single source asphalt paving and snow removal contractor, has announced the successful transfer of 100% ownership of the company to its employees via an Employee Stock Ownership Plan (ESOP).
When Poblocki Paving owner, John Poblocki, started thinking about succession plans for the business, they had many options and selling the company to an unknown party or to a large corporation weren't attractive to them because they wanted to keep the current management team intact along with maintaining the culture of the company.
An ESOP, a qualified retirement plan that buys, holds, and sells company stock for the benefit of the employees, providing them with an ownership stake in the company, provided the ability to slowly transition leadership of the company over time and reward the team who helped the company be successful.
"I was looking for an option to sell the company that would let it continue into the future without any disruption or change," said John. "I was also looking to reward the loyalty of our employees and provide for their future. I believe the ESOP will accomplish all of that."
According to The Employee Ownership Foundation's 24th Annual ESOP Economic Performance Survey, the majority of ESOP companies showed increases in productivity, revenue, stock value, and profitability, all of which benefit employees.
ESOP Partners, an ESOP consulting and administration firm in Appleton, WI, assisted with the sale and will continue to work with the company as the ESOP consultant and third-party administrator.
About Poblocki Paving
Poblocki Paving is an asphalt paving and snow removal contractor that was founded in 1968 by John Poblocki. Poblocki Paving Corporation is widely known for their commercial and residential paving solutions along with commercial snow removal services throughout Wisconsin. Poblocki Paving Corporation's main office is in West Allis, WI with sales staff covering the entire state.
About ESOPs
Employee Stock Ownership Plans (ESOPs) are qualified retirement plans that buy, hold, and sell company stock for the benefit of the employees, providing an ownership stake in the company. ESOPs are the only retirement plan allowed to borrow money to purchase stock and are generally funded only by the company. Selling part or all of a business to an ESOP enables a business owner to sell to a built-in buyer in as little as 60-90 days at full fair market value. There are many significant tax and cash flow benefits of selling to an ESOP. An ESOP also allows for a better-managed ownership transition, preservation of local jobs, and the maintenance of a company's legacy in the community. According to the National Center for Employee Ownership (NCEO) there are approximately 10,000 ESOPs in place in the U.S., covering 10.3 million employees. There are less than 2,500 ESOP companies that are 100% owned by their employees.