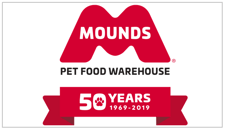 ESOP Partners, an Employee Stock Ownership Plan (ESOP) consulting and administration firm, has announced the successful completion of a sale of Mounds Pet Food Warehouse to its employees via an ESOP.
An ESOP is a qualified retirement plan that buys, holds, and sells company stock for the benefit of the employees, providing them with an ownership stake in the company. Tim Walton, Owner and President of Mounds Pet Food Warehouse, finalized the sale in October 2015.
"The sale to an ESOP was about securing our legacy with our customers, with the communities we serve, and most of all, our employees," said Walton. "ESOP Partners gave us the confidence that the sale was definitely the best path forward and expertly guided us through the process every step of the way."
"Tim wanted a way to sell his business that would truly benefit employees and reward them for their dedication to the company. Selling the company to an ESOP met those objectives and will help keep Mounds based in the south central Wisconsin region for many years to come" said Aaron Juckett, President of ESOP Partners. "In addition, selling to an ESOP in a 100% ESOP transaction was a highly cash efficient and tax efficient solution and helped solidify that the sale was the ideal way to transition the business."
ESOP Partners will continue to work with Mounds Pet Food Warehouse as the company's ESOP consultant and third-party administrator.
About Mounds Pet Food Warehouse
Mounds Pet Food Warehouse operates five Wisconsin stores, located in Madison, Middleton, Fitchburg, Janesville, and Sun Prairie, and offers a range of high-quality, private-label pet foods to its customers, including Dog Power, Purrfect Cat, Horse Power, and various wild birdseeds. Mounds' associates are among the pet industry's most skilled and knowledgeable, and are well known for providing exceptional customer service. Committed to community involvement, the company hosts multiple pet-related events each year, supports area humane societies, dog clubs and service animal groups, and promotes community groups and individuals who make a positive difference in the lives of animals.
About ESOP Partners
ESOP Partners is an ESOP consulting and administration firm that provides a single ESOP expert as a point of contact throughout the lifecycle of the ESOP. The company works with business owners and companies considering an ESOP to provide ESOP feasibility, plan design, and full ESOP implementation services. ESOP Partners also provides support for ongoing ESOP companies, including ESOP TPA services, distribution and repurchase obligation planning, and consulting services covering corporate governance, ESOP culture, employee communications, and second stage transactions.
About ESOPs
Employee Stock Ownership Plans (ESOPs) are qualified retirement plans that buy, hold, and sell company stock for the benefit of the employees, providing an ownership stake in the company. ESOPs are the only retirement plan allowed to borrow money to purchase stock and are generally funded only by the company. Selling part or all of a business to an ESOP enables a business owner to sell to a built-in buyer in as little as 60-90 days at full fair market value. There are many significant tax and cash flow benefits of selling to an ESOP. An ESOP also allows for a better-managed ownership transition, preservation of local jobs, and the maintenance of a company's legacy in the community. According to the National Center for Employee Ownership (NCEO) there are approximately 7,000 ESOPs in place in the U.S., covering 13.5 million employees.