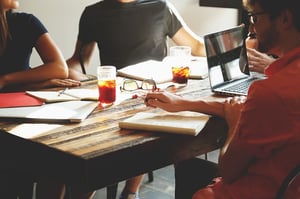 ESOP Partners is excited to announce that Jason Wellman has bee selected as the next Chair for the ESOP Association's Ownership Culture Advisory Committee
Jason will officially take the role on May 1, 2018 and will hold the position for 2 years.
"I am honored to have been recently appointed to the chair position for the ESOP Association's Advisory Committee on Ownership Culture. I look forward to leading this group of thought leaders who are focused on proactively educating ESOP participants on this unique, nontraditional benefit we call employee ownership," said Jason. "My main focus for the next two years will be to live out the mission statement for this committee, which is the following: to help ESOPs maximize organizational performance, human potential, and justice through effective education, communication, and participation."
Click here for more information on the ESOP Association Advisory Committees.