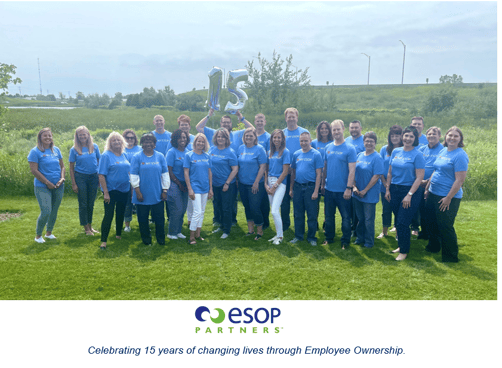 August 2021 marks another important milestone for ESOP Partners. The company marks its 15th year of serving the ESOP community! The company's purpose has remained unchanged over its history: to change lives through employee ownership.

President and Founder Aaron Juckett says, "I am very thankful for our clients, current and former employees, and strategic partners who have entrusted me and my team to provide them service throughout the last 15 years."
This anniversary milestone joins the ranks of other company announcements, including becoming an ESOP company, holding a ribbon-cutting ceremony and open house to celebrate moving into a new corporate headquarters in 2019. The building includes the Employee Ownership Training Center, which is used to educate the community about employee ownership and how it changes lives by creating wealth and sustainable employment.

Just like a 15-year-old young adult, ESOP Partners is growing, maturing, and looks forward to a bright future ahead.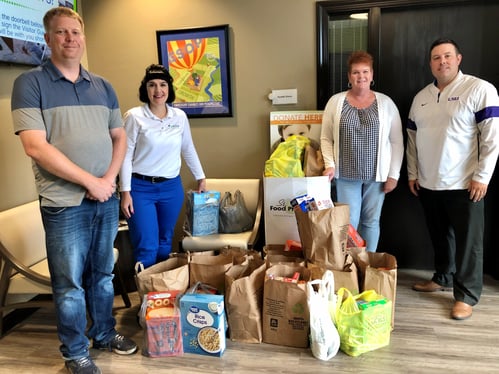 (Pictured Above): As part of the company celebration and recent summer team week event, the Employee Ownership Committee organized a canned food drive. ESOP Partners is proud to share that over 300 canned food items were collected and were donated to a local food pantry.
Stay up to date with the latest ESOP Partners' news, events and blogs!