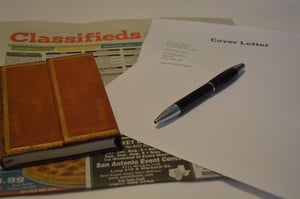 The landscape in today's job market for hiring companies is difficult, especially with the unemployment rate at 6%, according to the Bureau of Labor Statistics. Unemployment rates reflect the continued resumption of economic activity that had been curtailed due to the coronavirus (COVID-19) pandemic. Job growth was widespread in March, led by gains in leisure and hospitality, public and private education, and construction. The rate is down considerably from its
recent high in April 2020 but is 2.5 percentage points higher than its pre-pandemic level in February
2020.
As an employee-owned company, you have something special that will help set you apart from the competition when pursuing your next new hire. Employee-owned companies not only offer their employees an additional retirement benefit through the ESOP trust, but often also have another retirement benefit like a 401k and/or profit-sharing (NCEO 2010). Studies have shown that employees at ESOP companies have approximately 2.5 times greater wealth at retirement compared to employees not working at an ESOP Company (Rutgers 2000). Another fact that should be mentioned to potential new hires is the average employee-owned company pays about 5% to 12% higher in wages compared to the same size and industry company (Washington State 1997). These facts are very attractive to individuals seeking a new career opportunity.
So, if you're an employee-owned company or considering becoming an employee-owned company, you have some major advantages in recruiting over non-employee owned companies when it comes to the selling points of generating wealth for retirement and potentially earning more up front due to the unique non-traditional benefits associated with being an employee-owned company.