When unforeseen changes in our country occur, like a widespread pandemic, many employee-owned companies now have employee owners working from home. I am sure everyone has a lot of questions about how to manage a remote workforce and maintain productivity during uncertain times.
Here are four keys to ensure your employee owners will meet and exceed these expectations within a new remote work environment.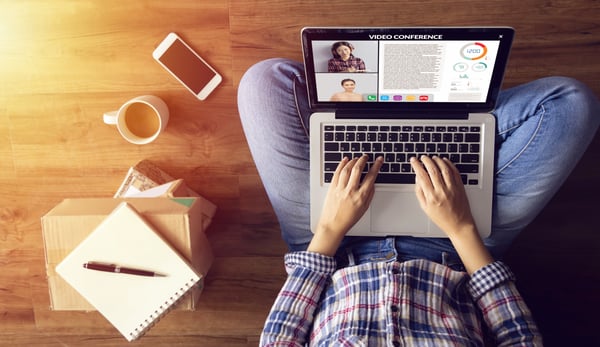 Expectations and Guidelines
It is important to ensure that all virtual employee owners understand what is expected of them in this new situation. Here are some suggestions that may help accomplish these goals.
1. Set Clear Expectations. The first step in making sure your newly transitioned employee owners can succeed in a remote setting is to establish clear expectations. These expectations will be different for all employee owners based on their unique situations and challenges. For example, some may need to provide childcare during this time away from their normal work environment, so be mindful of these types of challenges in this new workplace.
Set expectations around work hours, so all employee owners can be available for each other and ensure collaboration continues to occur on a frequent basis. Another expectation you can set is to have an agreement with employee owners that they will respond to all communication within 24 hours, even if they don't have the answer.
Set clear expectations for deliverables and deadlines for these deliverables. Establish a culture of ownership and accountability by holding yourself to the highest standard.
2. Open Lines of Communication. Maintaining open lines of communication during this time of uncertainty can and will reduce stress and anxiety in the workplace. It is extremely important that companies maintain a safe and structured workplace through open communication.
3. Equip Employee Owners with the Right Tools and Support. All virtual employee owners will need some formal training on how to utilize technology for instant messaging and video conference calls. Considering asking your IT department to produce a how-to guide with commonly asked questions associated with these items.
4. Engagement Is the Key. One option is to have daily fitness challenges, to ensure virtual employee owners are taking regular breaks from their work. Another engagement activity would be to conduct a happy hour and/or water cooler session with your virtual employees to provide an opportunity for everyone to unwind with their colleagues in a relaxed environment.