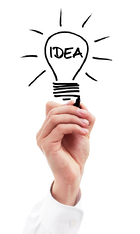 Last week was the start of ESOP Employee Ownership Month (EOM) 2014. In my August 2013 ESOP Report article "It's Not (Just) What You Say, It's How Often You Say It," I discussed how EOM can also be used to promote your ESOP internally. Daily or weekly celebrations and events are commonplace, and provide multiple opportunities to keep the ESOP fresh in the minds of your employee owners.
Here are some ESOP Employee Ownership Month ideas:
A common theme amongst the various celebrations is free food. You cannot go wrong by providing your employees with a free meal. In addition to providing them with a relatively inexpensive reward, it also provides an opportunity for the team to gather and socialize. Make sure to add an ESOP theme to your party, company picnic, or brown bag lunch.
Have fun with games and educational events related to the ESOP. Ideas include sports days, game shows, costume events, ESOP puzzles, etc.


Create a theme for your events. Halloween is a common theme used by companies.


Raise money for the Employee Ownership Foundation or a local charity by having a food drive, silent auction, raffles, rummage sale, or similar event.


Involve your Governor or other local representatives. Ask them to issue a press release or an ESOP Proclamation Observing October as Employee Ownership Month. Last year the Employee Ownership Month Proclamation spread to at least 3 states (Wisconsin, Montana, Nevada). This year there are at least 5 documented proclamations: 

Conduct an internal poster contest, keeping in mind the National ESOP Employee-Ownership Month ("EOM") Poster Contest and the 2014 EOM Poster Contest Winner.


Use the ESOP Association's Employee Ownership Month 2014 Press & Event Planning Kit, which provides a lot of great examples of how to celebrate employee ownership month and how to effectively host a congressional visit.


Develop a public relations strategy. Here is a link to the ESOP Association's Employee Ownership Month 2014 Press & Event Planning Kit that explores the press list, media kit, press release, effective ways to communicate with the media, talking with members of the media, advertising, blogs, and social media. It contains sample press releases and letters to the editor.