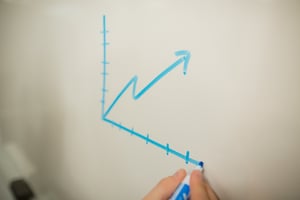 An ESOP is a Business Transition Tool
ESOP stands for Employee Stock Ownership Plan. An ESOP is a qualified retirement plan that can be used as a business transition tool and as an employee ownership vehicle.
An employee stock ownership plan (ESOP) is a business transition tool that establishes an ESOP trust to be an ongoing perpetual owner of the company.
An ESOP trust is a legal entity that is eligible to own some or all of a corporation.
An ESOP trust is a qualified retirement plan that is generally exempt from federal and state income taxation.
An ESOP trust provides a perpetual owner that can preserve the company's legacy and keep jobs in the local community.
Establishing an ESOP trust creates an internal market and built-in buyer that is able to purchase a company in 90-120 days.
Selling to an ESOP provides a way for a business owner to obtain diversification and begin to access their illiquid asset without disrupting the management of the company. This powerful transition alternative enables a business owner to separate the financial transition of the business from the management transition.
Selling to an ESOP gives business owners more control over the business transition to ensure the transition is in the best interest of the company, sellers, key employees, all employees, and community.
An ESOP trust is required to purchase the stock of a company (rather than the assets of a company), which is generally a more favorable sale alternative from the selling shareholder perspective.
Selling to an ESOP often provides a greater after-tax return than selling to a third party.
Check out this brief animated video to learn more about ESOPs.