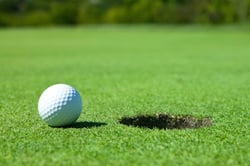 ESOP Partners encourages both current ESOP companies and those thinking about becoming an ESOP to attend the tournament events. The day begins with morning roundtables; a time for all attendees to sit with other Wisconsin ESOP companies and share their ESOP ideas and experiences. Speakers will provide information on topics such as ESOP company leadership and ESOP hiring strategies, as well as how to develop and grow an ESOP culture within your own company.
After the morning roundtables and a fantastic barbecue luncheon, it's time to hit the links. And remember, you do not need to be a good golfer to participate! Come and join us and share your ESOP successes and challenges. We look forward to seeing you out on the green!
Registration for the event ends on June 18, 2013, so it's not too late to sign up!
Please click on the image below to find out more information about this event, as well as other ESOP Association events taking place locally and around the U.S.!