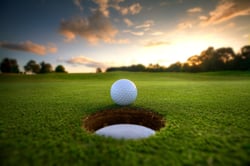 ESOP Partners will once again sponsor the Illinois Chapter of the ESOP Association's annual golf tournament. This is the Chapter's 8th golf tournament and will be held at the Bloomingdale Golf Club on June 6, 2013. Last year's tournament was very well attended, the weather was perfect, and both great golfers and hackers alike had a great time!
The Illinois Chapter currently consists of approximately 100 ESOP member companies and attendance at this year's golf event is expected to be 125 golfers! ESOP Partners encourages both current ESOP companies and those thinking about becoming an ESOP to attend the tournament. It's a great chance to talk with other ESOP companies and learn more about how to promote a successful ESOP culture, as well as many other ESOP topics while you practice your golf swing.
You don't need to be a good golfer to participate! Come and join us and share your ESOP successes and challenges. We look forward to seeing you out on the green!
Registration for the event ends on May 29, 2013. Please click on image below to find out more information about this event and other ESOP Association events!