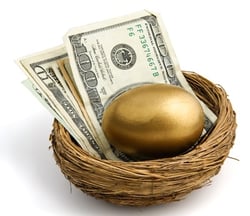 ESOP Partners will sponsor the Annual Spring Michigan ESOP Conference, Build Your Nest Egg Through ESOPs, to be held March 27 in Lansing Michigan. Aaron Juckett, President of ESOP Partners, will take part in the conference and will be available to answer specific questions about your ESOP, as well as share some ideas about how you can maximize your ESOP performance.

The conference will cover topics from the basic structure of an ESOP to valuation topics, such as how a stock price is actually determined. And of particular interest to all companies attending, the Michigan ESOP Index will be discussed and information provided about how ESOPs are currently performing in the state of Michigan.
ESOP Partners encourages participation in the spring conference as it provides a great opportunity for ESOP companies to network and share ideas with one another. It also offers the chance to talk with ESOP professionals one on one about your most pressing ESOP questions and concerns.
If you are a new ESOP company or just starting to explore the possibility of installing an ESOP, the conference can provide valuable start up information and access to the professionals that can help you get started in the ESOP feasibility process.

We hope you can make time to join Aaron at this very worthwhile event in Lansing!
If you haven't already registered for the conference, there is still time. Click on the link below and we will take care of getting you registered!