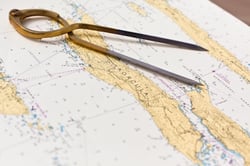 ESOP Partners will be a sponsor of "Charting the Course for 2013", the Wisconsin ESOP Chapter's Spring Conference event in Neenah, Wisconsin on March 12, 2013. This will be a full day event and will feature Michael Keeling, President of the National ESOP Association, as keynote speaker. Keeling will be sharing an important ESOP legislative update as part of his address.
COME & PLAY ESOP JEOPARDY!
ESOP Partners' Kevin Rusch will be participating in a breakout session at the conference which will cover, "Tips of Success: Understanding ESOPs". If you are new to ESOPs, or if you have a new ESOP plan and are worried that you are missing something, this session will focus on ESOP basics and critical items that are commonly missed during ESOP implementation and administration. The session will cover issues specific to newly formed plans, as well as issues that arise on a yearly basis. The session will offer several tips for running a successful ESOP. To test out their newly aquired ESOP knowledge, attendees will play a fun, interactive game of ESOP Jeopardy.
ASK THE EXPERT ROUNDTABLES
ESOP Partners Kevin Rusch will join the day's presenters in a roundtable session to give attendees a chance to ask questions of professionals, and to learn from each other. ESOP experts will be stationed at roundtables, giving you the opportunity to engage in discussion on various ESOP topics. Questions do not need to be focused on today's session topics. Experts in the areas of ESOP Communications and Culture as well as Technical ESOP issues will be available. Don't worry if you can't decide which roundtable to attend. Every 15 minutes you will have the opportunity to switch to a new table.
If you haven't already registered for the conference, there is still time. Click on the link below and we will take care of getting you registered!