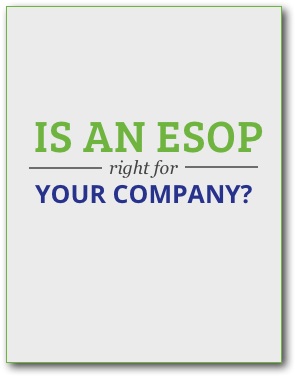 While an ESOP may not be a fit in every situation, all business owners will benefit from exploring its feasibility and benefits.
Although each situation is different, an ESOP transaction could take place in as soon as 60-90 days after starting the process. The Is an ESOP Right for You? tip sheet provides an overview of business transition planning alternatives, and then presents the most common characteristics of a viable ESOP candidate.
To download your free tip sheet, simply complete the form!