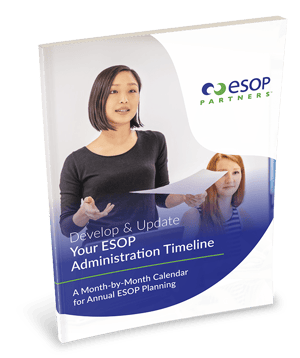 An employee stock ownership plan is much more than a qualified retirement plan. An ESOP can impact your entire business:
Tax benefits that help maximize cash flow
Recruiting and retention value
Control over succession planning and exit strategy
Cultural benefits of employee ownership
And more
Along with the benefits come lots of responsibilities: recordkeeping, administrative, and regulatory. Forms, filings, audits…the list goes on.
That's why we created this timeline planning tool. Download the planner now and start planning your ESOP administrative year.