Is Your ESOP End of Year Planning On Track? Does Your ESOP Administration Have You Stressed Out?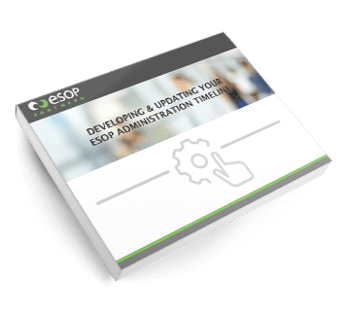 ESOP Partners has developed an ESOP administration timeline guide to assist you in staying on track with your ESOP. The timeline outlines key requirements and deadlines, covers important ESOP events throughout the plan year, and provides a framework for an annual review process to help satisfy your fiduciary obligations as a Plan Administrator and/or Plan Trustee.
How Will The Timeline Guide Help Me?
Developing a planning timeline for your ESOP is a proactive step to insure your ESOP remains compliant. By following a timeline, you can alleviate some of the stress you may feel in fulfilling key requirements and meeting critical compliance deadlines.
Simply complete the form to request a free copy of the Guide!