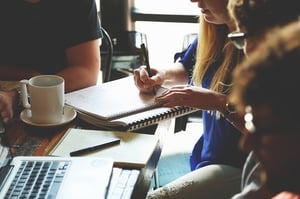 Are your employees challenging you by feeling they are entitled to make decisions above their pay grade? Decisions outside the scope of their role? Feeling the need to "approve" peer compensation?
While these may seem like extreme examples, if you lose control of the message, this could become your reality. Management is still in control with an ESOP (employee stock ownership plan). Organizations still have an organization chart with positions and people identified to fill key roles. An employee ownership culture encourages empowerment and engagement but managing expectations is important to keep a healthy culture.
Clarify the role of management. Be sure to clearly define the role of management. Management typically sets the strategic direction of the organization and develops the strategic plan, annual operating plan, and correlating budgets. They are focused on the future and monitoring any potential risks and leveraging visible opportunities.
Be clear on each individual employee's role. Employees are typically hired with a specific position in mind. This job is defined by a job description identifying the knowledge, skills, and abilities necessary to perform the role and that typically outlines decision-making authority. Employees tend to seek day-to-day guidance from their manager.
Identify key business processes. Identifying and training employees on "how to do things" provides a foundation and platform for understanding how the business runs and how to get things done. Whether it is annual planning and department budgeting, performance management and annual compensation reviews, or the approval of new products and services, identifying and training employees on business processes establishes a basic set of expectations to build upon.
Provide feedback loops. Build formal communication channels for employees to share ideas and provide input. Ideas that could generate cost-savings or improve productivity can have an immediate impact on driving business results. Involving employees can improve engagement and empowerment and build a healthy employee ownership culture by providing ideas and suggestions.
Employee ownership can be taken literally by some but by setting expectations and clearly defining roles, you CAN control the message.
To download our Corporate Governance & Your ESOP eBook, click below.