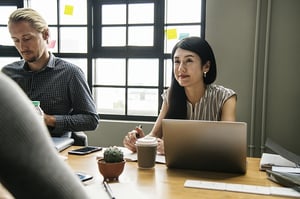 Numerous ESOP companies have an ESOP Communications Committee which focuses on providing proactive educational materials for fellow employee-owners to ensure everyone's understanding of this unique, nontraditional benefit called employee ownership. I would like to highlight a few key factors that each committee must plan for in order to be effective in its role.
Timing – This is the number one issue for most committees because each member still has his/her "day job." This primary role must be maintained and time still can be set aside for the responsibilities associated with the ESOP Communications Committee.
Training – Initial and ongoing training is a critical piece for all committee members to ensure ESOP participants are growing in their understanding of this benefit. Engage a professional for additional training resources for both your employee owners and ESOP committee members to jump-start everyone's understanding.
Attitude – Focus on maintaining a positive attitude throughout the entire lifecycle of your ESOP Communications Committee. Stay focused on your mission statement and annual initiatives. The work you complete for the company is worthwhile and is making a difference!
As your committee works through the timing, training, and overall attitude of each individual committee member, you will grow an identity as a committee. This identity will provide dynamic and proactive solutions to common pain points and concerns, which will improve the overall engagement level for all employee owners.
If you would like more impactful information about what ESOP Communications Committees should and could be doing, please download our ESOP Communications Committees eBook.