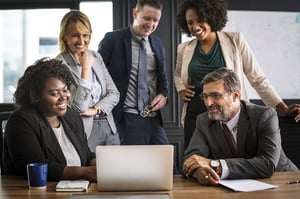 An ESOP is a unique, nontraditional benefit that is only experienced by approximately 6,700 companies in the United States of America according to a study completed by the NCEO. Most employee-owned companies have a unique culture, where employees are focused on improving the company's overall performance daily because their daily activities have a direct impact on the overall value of the company.
The top 5 ways to demotivate an employee owner at an ESOP company are:
Don't Be Transparent. One of the top reasons employees at employee-owned companies become disengaged is due to lack of transparency regarding the company's current financial state. Employee owners are eager to know about the current financial results of the company and how their daily performance can impact the company's balance sheet.
Limit Communications to Employee Owners. Open, consistent, and specific communications are important to all employee owners to ensure all key metrics are being met and achieved by the deadlines outlined by the company. Leverage internal communication platforms like an intranet and/or monthly newsletter to ensure all employee owners are well informed throughout the year.
Don't Accept Feedback From Your Employee Owners. Senior leadership should be surveying employee owners to ensure the company is achieving a consistent and powerful message through a strategic communications plan. This can be achieved through an ESOP Communication Committee if the committee is formed with a documented charter and proper training and development through a committee workshop to ensure all committee members are certified in the basics.
Don't Provide Consistent and Proactive Education About Your Specific ESOP Plan. The worst thing to do is to do nothing after establishing an employee stock ownership plan. All employee-owned companies should have a comprehensive communication and education plan for all employee owners. I would recommend monthly communications to ensure the ESOP message stays alive throughout the organization, especially after a rollout meeting communicating the benefits of an ESOP at a high level.
Don't Recognize and Reward Employee Owners. Peer to peer recognition is an important component for motivating employee owners. According to a study completed by tinypulse, 44% of employees would recognize peers for going above and beyond on the job. This type of behavior, which can be as simple saying thank you is exactly what is needed within an employee-owned company to ensure the company's value continues to grow on an annual basis.
A motivated workforce is a key to taking any organization to the next level, so please avoid these common demotivating factors that could increase turnover and disengage your employee owners.