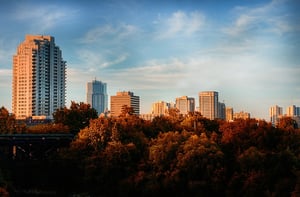 October is always an amazing time of the year as the weather changes from the warmth of Summer to the crispy cool temperatures of Fall. These seasonal changes remind me of the transitions we all face no matter the industry we work in. As things change, we can't forget to look back and remember the past and where everything initially started.
The first employee owned company established was Peninsula Newspapers, Inc., located in Palo Alto, CA, in 1956.
The co-owners were advancing in age (each in their 80s) and seeking retirement without selling the company to a third-party. The co-owners were determined to sell the newspaper company to their employees, so they approached Louis Kelso to construct a unique succession plan for the owners. This caused Kelso to advise the company to borrow money through the company's IRS tax-qualified profit-sharing plan. This loan allowed the company to pay off the loan with pre-tax income. Kelso termed this new exit strategy the "second income plan."
I hope everyone enjoys employee ownership month this October!