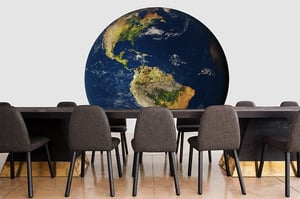 The article Legislation would encourage creation of more ESOP companies shares commentary from Van Meter and CarePro, two prominent Iowa ESOP companies, on Iowa House File 2085 – Iowa's ESOP Initiative to promote selling to an ESOP. The article discusses the need for establishing incentives to sell to an ESOP and how selling to an ESOP rewards loyal employees and preserves the company legacy and provides a business owner with liquidity and diversification.
"One of the reasons we need to create incentives for the seller to create ESOPs is that ESOPs usually are not strategic buyers that can cut costs by coming in and consolidating operations and closing plants," Leibold said.
"Anyone who's worked in the ESOP area has seen situations where ESOPs could have been an effective tool for transitioning the company and instead the owner just sold to the highest bidder," Leibold said, "but I've seen instances where the seller chose the ESOP just to keep the jobs in their hometown."
Leibold said many owners decide to sell their Iowa companies or shares in them to retire or diversify their assets. Original owners of a company often would prefer to sell to their employees to preserve their legacy and reward loyal employees who helped them build the business.