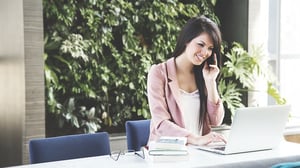 We have been discussing the benefits of selling to an ESOP. A review of existing research on ESOPs found that ESOP companies have greater employment stability. The studies found that the average employee tenure was "significantly longer" than their non-ESOP counterparts and that firms were more likely to adjust wages than the number of employees. It also found a mild increase in "job satisfaction, organizational commitment, identification, motivation, and workplace participation."
Other studies have found that ESOPs increase employee wealth and wages, ESOP companies provide more sustainable employment, S Corporation ESOP companies are more stable, provide increased job satisfaction, and have higher organizational commitment, and that employee ownership increases job satisfaction, innovation, and productivity.
The National Center for Employee Ownership has just released results from the first phase of an ongoing research project that compares the economic well-being of employee-owners early in their careers with that of other young workers. The findings, based on data collected by the Bureau of Labor Statistics, are remarkable.
Employee ownership has great potential to stabilize employment, to root productive capital in communities, and to increase the assets and incomes of working families.