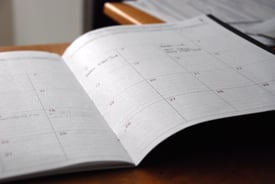 In our discussion on how selling to an ESOP creates an internal market and built-in buyer, I mentioned how an ESOP transaction can be closed in as soon as 90-120 days. While a more realistic period is four to six months, a properly planned straightforward ESOP transaction can take place in 90-120 days if the seller is committed to selling to an ESOP and is willing and able to respond quickly and make timely decisions.
A tight deadline will make it that much more important to have assembled a competent and experienced team of ESOP experts to close the deal. The ESOP consultant that will be coordinating the ESOP implementation efforts will need ESOP expertise and strong time and project management skills to keep the transaction moving forward on schedule. If timing is a concern and there is not enough time to complete the ESOP transaction by the desired deadline, there are ways to structure a transaction so the company and business owner are able to maximize the financial benefits while a deal is being finalized.
If you are comparing your business transition alternatives, you should contrast this with the timing to sell to a third party. Preparing a company to sell on the market alone could take three to six months. The sale itself could take an additional six months to two years or longer.