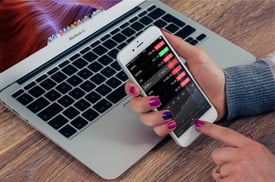 Are you beginning to consider your business transition alternatives? Whether you are looking for an exit strategy in the near future or are satisfying your succession planning responsibilities, all business owners will eventually need to find a buyer for your business. The lack of a qualified buyer creates a problem for many business owners, especially in our current economic environment. This can especially be a problem for small business and businesses located in rural areas.
There are too many listings. The Internet is swamped with business-for-sale listings. There are hundreds of thousands available.
A business sale may take between six months and two years according to SCORE, a nonprofit association for entrepreneurs and partner of the U.S. Small Business Administration.

Only 20% of all of the businesses listed for sale ever sell.
Business brokers only account for 10% of all transactions.
Roughly 50% of the deals that are agreed to between buyer and seller, never get to closing.
An ESOP creates an internal market and "built-in buyer" that is able and ready to purchase some or all the stock of the company from the business owner at fair market value. While each situation is different, an ESOP transaction could take place as soon as 90-120 days after starting the process.