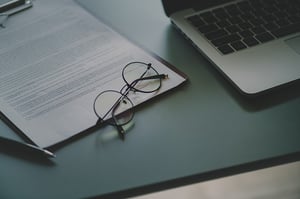 Part One of our Roles and Responsibilities of an ESOP Plan Trustee highlighted the requirements for an ESOP Plan Trustee according to Title 29 of U.S. Code Section 1104(a) and IRS Section 401(a)(28)(c).
An ESOP Trustee plays a key role on a company's board of directors. As the legal shareholder, the Trustee votes the ESOP's shares, and in most cases in the selection of the Board of Directors. The Trustee is legally required to pass-thru voting to the employees for certain infrequent major corporate issues (e.g. liquidation, the sale of all or substantially all of the assets, recapitalization, merger, etc.).
The ESOP Trustee is required to manage all of the company's stock and contributions to the ESOP Trust and is the individual with authority and discretion over the plan assets. The ESOP Trustee is familiar with the investment policy of both cash and stock investments and has the fiduciary duty to diversify these investments.
A fiduciary is required by ERISA to follow the terms of the plan documents. This means an ESOP Trustee should make sure the ESOP plan documents are compliant with the necessary rules and regulations. The Trustee needs to be aware of the 5-year remedial amendment cycle for an ESOP determination letter and know the current status of the ESOP plan document.
The ESOP Trustee must document all of his/her decision-making processes. It is important for a fiduciary to take and keep thorough notes. Maintaining minutes and internal memos are recommended practices. Many ESOP Trustees will keep a marked-up copy of the appraisal report on file to document their review process.
For more information on the roles and responsibilities of an ESOP Plan Trustee, check out out eBook, Ongoing ESOP Trustee Responsibilities.