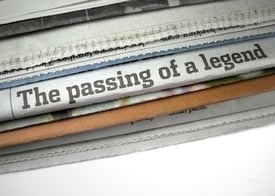 Cheryl Gallup is a Senior Business Consultant at ESOP Partners and has an extensive track record of delivering comprehensive business solutions to a variety of industries.
The headline flashed across my screen and I did a double take, then gasped, then let out a heavy sigh. Oh no. Mary Tyler Moore is gone. Moore became famous in her role on "The Dick Van Dyke Show," but I watched her as Mary Richards on "The Mary Tyler Moore Show." While the show was comedy, it was so much more to me and to women everywhere. It pushed gender equality and many other cultural issues into the mainstream. And to top it off, she was single, and it was her choice.
On the show and in her personal life, Mary was revolutionary.
Mary Richards was a perky, funny, single career woman. For the most part (remember, this was a comedy), she was happy. All of that was her choice. She inspired a generation of women to have courage, to dream big, to work hard, to be independent and to have fun while working for your goals. Mary Richards was a fictional character, but Mary Tyler Moore won four of her seven Emmy Awards playing this role.
She worked through tragedy in her personal life with grace and dignity. When she publicly spoke about how the death of her son changed her forever, how she struggled with her alcoholism and Type 1 Diabetes, and how she chose elective surgery for a brain tumor, she taught us how to care about and for others dealing with extremely challenging and sad circumstances.
She taught us to be champions for what we believe in. Her battle with Type 1 Diabetes led her to become the international spokesperson for the Juvenile Diabetes Research Foundation. She also championed many animal welfare causes throughout her life. She spoke out about adopting pets from shelters before it was common.
One of the most famous quotes from Mary Tyler Moore is "Take chances, make mistakes. That's how you grow. Pain nourishes your courage. You have to fail in order to practice being brave."
We've lost an amazing person, a legend, an activist, a pioneer. But we've learned valuable lessons from her life. Push your limits, choose happiness, practice empathy, be a champion for your causes, smile through your pain.
Aren't these all traits we want to have in our workplace? As employee owners, let's challenge ourselves to be a role model of these traits. Let's pass it on to our co-workers.
We can all change someone's life for the better. We just need to choose to.
And let's turn the world on with our smiles.