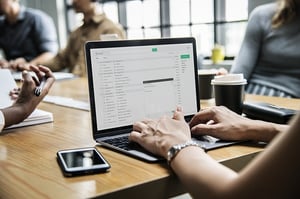 Building an ownership culture begins with defining and communicating organizational purpose and values, tying them to your performance management process, and rewarding employees for their contributions. Building a People Strategy around your ideal culture will generate change.
Part 1 of a 3-part series.
The Foundation of Culture
To enhance organizational culture, we need to first define it and understand the foundation the culture is built on. According to Gallup, culture is defined as "how we do things around here", both defined and undefined behaviors. Every organization is comprised of unique employees with various experiences and backgrounds which makes every organization's culture unique.
There are a couple of key concepts that drive an organization's culture that every employee should understand in order to deliver business results and positively influence employee engagement.
Purpose - Why does the organization exist? Employees need to understand the organization's mission (purpose), vision, and values. Making an emotional connection to the organization's purpose, the aspirational goals, and the values that drive the behaviors to achieve these goals connects each employee to the business strategy and how their role adds value and influences business results. This connection is important at all levels within the organization.
Brand - What is our competitive advantage? Employees need to understand and believe in the organization's competitive advantage and value proposition. When employees are engaged in the organizations brand, they will think and act in specific ways that produce the results the organization is seeking. A Journal of Brand Management paper sh

ows

that four in ten employees struggle to describe their organization's brand or how they think customers feel their organization is different from competitors. This lack of understanding and connection leads to cultures with disengaged employees and lost productivity.
Strong cultures bring the organization's purpose and brand to life and outline the road map that drives culture, the internal language, both spoken and unspoken, on how we do things around here. Where is your culture leading you?