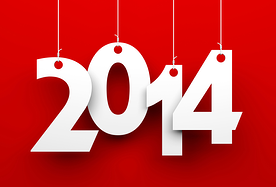 Here is an update on ESOP legislation and corporate tax reform.
Corporate Tax Reform – House
The House Committee on Ways and Means has been working on tax reform and held 30 Congressional hearings during the 112th Congress, formed 11 bipartisan Tax Reform Working Groups, conducted a nationwide tax tour, released two options for Small Business Tax Reform and three separate discussion drafts. On February 26, 2014, the House Committee Chairman Rep. Dave Camp [R-MI] released a draft of legislation of the House Draft of Tax Reform Legislation.
Corporate Tax Reform – Senate
The Senate has been taking a different approach with the Baucus-Hatch 'Blank Slate' Plan. Senate Committee on Finance Chairman Sen. Max Baucus [D-MT] and Ranking Member Sen. Orrin Hatch [R-UT], in a letter to their fellow senators adopted a zero-base budgeting approach where senators advise, confidentially, which tax preferences are worth keeping and which should be eliminated. They also released a series of Tax Reform Option Papers.
With Sen. Max Baucus [D-MT] being confirmed as the U.S. Ambassador to China, Sen. Ron Wyden [D-OR]) became the new Senate Committee on Finance Chairman:
The goal of any Finance chairman is to preserve and improve the ability for American families to get ahead and American businesses to succeed. In the early days of my Chairmanship I intend to meet with my colleagues to find the right paths forward on reforming the tax code, protecting the Medicare guarantee while lowering costs, improving America's ability to compete overseas and ensuring that Americans continue to have access to quality, affordable health care.
ESOP Legislation
There are currently 3 pieces of ESOP legislation in the 113th Congress:
President Obama's 2015 Budget
President Obama's Budget for Fiscal Year 2015 includes language to eliminate the IRC Section 404(k) ESOP dividend deduction for publicly traded C Corporations. IRC Section 404(k) is the section in the Internal Revenue Code that provides the C Corporation provisions for paying Deductible Dividends to an ESOP. The 2015 Greenbook cuts the dividend for all public companies.
DOL Fiduciary Regulation Update
The DOL/EBSA estimates that it will re-issue the DOL Proposed Regulation to Change the Definition of Fiduciary to Include Appraisals and Fairness Opinions, also referred to as the Conflict of Interest Rule-Investment Advice, in August 2014.
For more of a historical perspective, follow our ESOP legislation updates and check out our September 2013 ESOP and Corporate Tax Reform Update and March 2013 ESOP and Corporate Tax Reform Update.