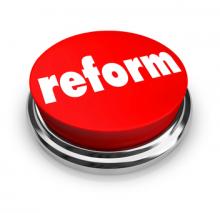 Earlier this year we shared news of H.R. 2041, S. 742, and President Obama's Budget Proposal Eliminating the ESOP Dividend Deduction. We also provided a March 2013 ESOP and Corporate Tax Reform Update. Here is an update on ESOP legislation:
DOL Fiduciary Regulation
Sen. Mitch McConnell [R-KY], Sen. John Thune [R-SD], Sen. Kelly Ayotte [R-NH], and Sen Roy Blunt [R-MO] sent a July 25, 2013 letter to new Labor Secretary Thomas Perez about the DOL Proposed Regulation to Change the Definition of Fiduciary to Include Appraisals and Fairness Opinions.
The AICPA asked Congress to block the change in DOL fiduciary rule for ESOP Appraisers in a July 10, 2013 AICPA Letter encouraging S. 273 and H.R. 2041. The AIPCA suggests instead that rules be implemented to ensure only qualified individuals prepare valuations that would follow recognized valuation standards:
The DOL's concerns with the quality of ESOP appraisals could be addressed with a far more targeted solution. Unlike other federal agencies including the IRS and Small Business Administration (SBA), the DOL, does not have any minimum requirements or standards for appraisers. The AICPA and other stakeholders have suggested in comment letters and testimony that the DOL implement rules to ensure that only properly qualified individuals perform ESOP valuations and those individuals follow recognized valuation standards. Requiring ESOP appraisers to have specialized training, credentials, and to adhere to professional standards would protect participants and beneficiaries in a cost effective manner. This approach would be consistent with the IRS and SBA rules for appraisals and thus avoid the potential for conflicting requirements across federal agencies.
Corporate Tax Reform – House
The House Committee on Ways and Means held 20 hearings during the 112th Congress on comprehensive tax reform. In February, Chairman Rep. Dave Camp [R-MI] and Sander Levin [D-MI] announced the formation of 11 separate Ways and Means Committee Tax Reform Working Groups. On March 12, Camp released two options for Small Business Tax Reform.
According to the August 2013 ESOP Association Tax Reform Update, Senator Camp's staff began drafting draft legislation of corporate tax reform in August that the members will review in September.
Corporate Tax Reform – Senate
The Senate is taking a different approach with the Baucus-Hatch 'Blank Slate' Plan. Senate Committee on Finance Chairman Sen. Max Baucus [D-MT] and Ranking Member Sen. Orrin Hatch [R-UT], in a letter to their fellow senators adopted a zero-base budgeting approach where senators advise, confidentially, which tax preferences are worth keeping and which should be eliminated:
They said they plan to start their reform exercise by assuming that nearly all tax preferences are repealed. They'd then restore those that meet at least one of three tests: "(1) They help grow the economy, (2) make the tax code fairer, or (3) effectively promote other policy objectives."
They also released a series of Tax Reform Option Papers.
According to the August 2013 ESOP Association Tax Reform Update, Sen. Jerry Moran [R-KS] and Sen. Amy Klobuchar [D-MN] are the only Senators that have volunteered that they specifically endorsed ESOPs during the process.
ESOP Association President J. Michael Keeling also participated in the Senate Small Business Committee Tax Roundtable to respond to the Committee's request as to what current tax laws should be retained with comments on the employee ownership through the ESOP model.
Separately, the ESOP Association joined the American Society of Pension Professionals & Actuaries (ASPPA) and several other organizations and jointly sent a July 11, 2013 Letter to Senators Encouraging the Preservation of Current Tax Treatment of Retirement Plans