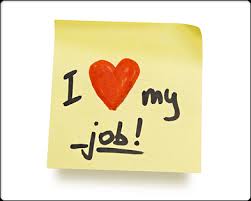 A review of existing research on ESOPs found that ESOP companies have greater employment stability and job satisfaction. The studies found that the average employee tenure was "significantly longer" than their non-ESOP counterparts and that firms were more likely to adjust wages than the number of employees. It also found an increase in "job satisfaction, organizational commitment, identification, motivation, and workplace participation."
Other studies have had similar findings, including the following:
In addition to providing greater employment stability and job satisfaction, ESOPs reward employees and help preserve a company's legacy. Other benefits of incorporating an ESOP in your Exit Strategy include:
1) Enables a business owner to Sell in 60-90 Days with an ESOP Built-In Buyer, providing Diversification and Liquidity, while at the same time Retaining Control of the Company and Protecting Local Jobs and the Local Community,
2) Increases the After-Tax Proceeds for the Seller, Providing a Greater Overall Return,
3) Pays For Itself by Eliminating Company Income Taxes and Increasing Company Cash Flow,
4) Provides an opportunity for an Additional Rate of Return of 10-15%+, and
5) Offers Additional Opportunities to Find Value for the Business Owners.
Selling to an ESOP is Always a Stock Sale. If certain requirements are met a business owner can even Defer Taxation (or even avoid taxes altogether with a step-up in basis at death) with a Section 1042 Tax Deferred Sale of Stock to an ESOP.
These are just some of the reasons why Selling to an ESOP is the most cash and tax efficient method of transitioning a business.