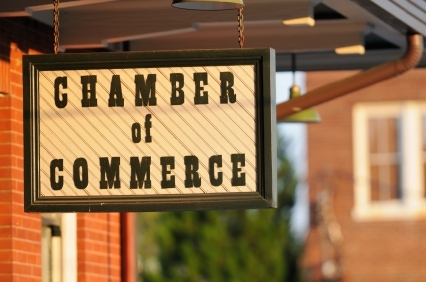 Every small business owner will face a time when they will need to sell their company. When a small business is put up for sale to a third party, particularly in rural areas, local jobs and the other benefits are at risk. Since an acquiring business may not have any ties to the local community, they could liquidate the assets of the company or relocate the company operations to a different location. This obviously has negative consequences for the employees and the community as a whole.
Including an ESOP in your Exit Strategy significantly increases the likelihood that a company will remain locally owned. Jobs will remain in the local community and the legacy of the company will continue. This is because the company will remain locally owned, not only while the selling business owner continues to Retain Control of the Company, but also after the business owner retires and transitions control of the company to the next generation of leadership.
Data from the 2010 General Social Survey (GSS) has demonstrated that ESOP companies provide more stable employment with employees four times less likely to be laid off and less likely to leave a company.
In addition to protecting jobs and the direct and indirect impact of the dollars spent in the local community, small businesses provide stability and many other financial and social benefits:
Stacy Mitchell, of the Institute for Local Self-Reliance, explains, "One of the primary reasons that a dollar at a locally owned business goes so much further is that local businesses tend to rely on other local businesses for the goods and services they need. They bank at the local banks, hire a local accountant, a local web designer, and they advertise more in local newspapers and radio stations. They tend to be enmeshed in a web of economic connections."
Smaller, neighborhood-based businesses are even good for the environment, according to Mitchell. Big-box stores consume acres of real estate, usually on sites that were former farmland or wild, and they serve a larger area than the mom-and-pop stores. Because of the rise of large chain stores, she says, the number of miles logged per household for shopping has grown more than 300 percent, while household driving overall has expanded 75 percent.
In addition to hard dollars, local businesses also tend to be the charitable mainstays of a community. Indie businesses frequently act as ad hoc community centers, says Meg Smith, membership and marketing officer for the American Booksellers Association (ABA). She points to the way book stores are including cafes and hosting not only readings but also other types of events.
This is one of the reasons why Iowa Governor Terry Branstad has made Selling to an ESOP one of his main initiatives (Iowa's Employee Stock Ownership Plan (ESOP) Initiative) and other governors are considering similar initiatives.

In addition to protecting local jobs and the local community, a business owner can Sell in 60-90 Days with an ESOP Built-In Buyer, providing Diversification and Liquidity to the business owner, while at the same time Retaining Control of the Company.
Including an ESOP in your Exit Strategy also: 1) Increases the After-Tax Proceeds for the Seller, Providing a Greater Overall Return, 2) Pays For Itself by Eliminating Company Income Taxes and Increasing Company Cash Flow, 3) provides an opportunity for an Additional Rate of Return of 10-15%+, and 4) offers Additional Opportunities to Find Value for the Business Owners. Selling to an ESOP is Always a Stock Sale. If certain requirements are met a business owner can even Defer Taxation (or even avoid taxes altogether with a step-up in basis at death) with a Section 1042 Tax Deferred Sale of Stock to an ESOP.
These are just some of the reasons why Selling to an ESOP is the most cash and tax efficient method of transitioning a business.