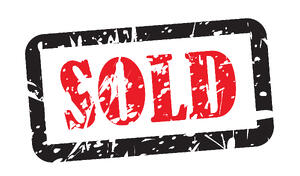 Are you beginning to consider your business transition alternatives? Whether you are looking for an exit strategy in the near future or are satisfying your succession planning responsibilities, all business owners will eventually need to find a buyer for their business. The lack of a qualified buyer willing and able to pay full fair market value creates a problem for many business owners, especially in our current economic environment. This can especially be a problem for small business and businesses located in rural areas or specialized industries.
A powerful benefit of establishing an ESOP is that an ESOP creates an internal market and "built-in buyer" that is ready and able to purchase some or all of the stock of the company from the business owner at full fair market value.
Not only have you created the buyer, but you have also created a buyer that can act quickly to purchase the company. A well planned, straightforward ESOP transaction can take place in 60-90 days if the seller is committed to selling to an ESOP and is willing and able to respond quickly and make timely decisions. A more typcial time frame is three to six months, but this is still significantly less than other business transition alternatives. Preparing a company to sell to a third party could itself take three to six months; the sale itself could take six months to two years or longer.
In addition to having a built-in buyer to purchase the business in 60-90 days, including an ESOP in your Exit Strategy: 1) Increases the After-Tax Proceeds for the Seller, Providing a Greater Overall Return, 2) Pays For Itself by Eliminating Company Income Taxes and Increasing Company Cash Flow, 3) provides an opportunity for an Additional Rate of Return of 10-15%+, and 4) offers Additional Opportunities to Find Value for the Business Owners. If certain requirements are met a business owner can even Defer Taxation (or even avoid taxes altogether with a step-up in basis at death) with a Section 1042 Tax Deferred Sale of Stock to an ESOP.