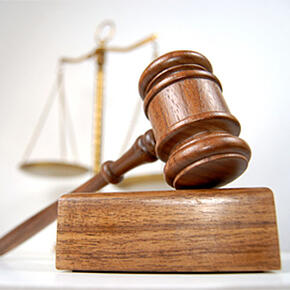 One of the ESOP enforcement issues that the Department of Labor (DOL) has been challenging is the enforceability of indemnification agreements between plan sponsors and fiduciaries. In Harris v. GreatBanc Trust Co., Sierra Aluminum Co., & Sierra Aluminum ESOP, Case No. 5:12-cv-01648-R, 2013 WL 1136558 (C.D. Cal.), a federal court rejected the DOL's position and upheld the indemnification agreement.
The April 1, 2013 Employee Ownership Update discusses the ruling:
In Harris v GreatBanc, Judge Manuel Real of the U.S. District Court for the Central District of California dismissed the argument of the U.S. Department of Labor (DOL) that an indemnification provision violates ERISA. Sierra Aluminum hired GreatBanc in 2005 to serve as trustee of its ESOP, and the agreement included an indemnification provision. The DOL argued that because the ESOP owns 100% of Sierra Aluminum's stock, payments of defense cost or indemnification would decrease the value of company stock, and noted that the court invalidated an indemnification agreement in Johnson v Courturier. The court ruled that Couturier is "inapplicable" to the indemnification agreement in this case, noting, among other arguments, that the Sierra Aluminum agreement "expressly prohibits indemnification if a court enters a final judgment from which no appeal can be taken finding GreatBanc liable for breach of its fiduciary duties under ERISA."
Court Throws Out DOL's Challenge to Indemnification Agreement explores the ruling in more detail, including the court's finding that 1) ERISA Section 410 contains no special rule for ESOPs; 2) the Johnson v Courturier arguments are inapplicable to this case; 3) the DOL failed to demonstrate how a settlement would violate ERISA Section 410; and 4) the DOL failed to demonstrate how indemnification agreements violate ERISA Section 410 if they do not ensure reimbursement of advanced fees.
Background
Historically service providers and fiduciaries have often required plan sponsors to agree to indemnification language to the extent they comply with ERISA Section 410(b), 29 U.S.C. Section 1110(b) - Exculpatory provisions; insurance:
(a) Except as provided in sections 1105(b)(1) and 1105(d) of this title, any provision in an agreement or instrument which purports to relieve a fiduciary from responsibility or liability for any responsibility, obligation, or duty under this part shall be void as against public policy.
(b) Nothing in this subpart [1] shall preclude—
a plan from purchasing insurance for its fiduciaries or for itself to cover liability or losses occurring by reason of the act or omission of a fiduciary, if such insurance permits recourse by the insurer against the fiduciary in the case of a breach of a fiduciary obligation by such fiduciary;

a fiduciary from purchasing insurance to cover liability under this part from and for his own account; or

an employer or an employee organization from purchasing insurance to cover potential liability of one or more persons who serve in a fiduciary capacity with regard to an employee benefit plan.
DOL Position
The DOL has recently taken the position that, because the ESOP is the owner of all or a portion of the company, the plan is essentially providing the indemnification for the fiduciary and if the company were to pay indemnification costs that might not be paid back if the fiduciary were later found liable it would have a negative impact on the value of the plan assets.
In 2008 the DOL Sued the Board of Directors of an ESOP Company for Alleged ERISA Violations and misusing ESOP assets. In 2010 the DOL announced that they obtained consent judgments recovering more than $12 million for plan participants. In a related private lawsuit, a district court found that the ESOP company was not allowed to Advance Defense Costs under Corporate Indemnification Agreements because the participants had shown a substantial likelihood of success and would effectively lack recourse against the fiduciaries.
A second case, Fernandez et al. v. K-M Industries Holding Co., No. C 06-7339 CW (N.D. Cal. Aug. 21, 2009), also found that an indemnification agreement is invalid if an ESOP would directly or indirectly bear the financial burden of indemnification.