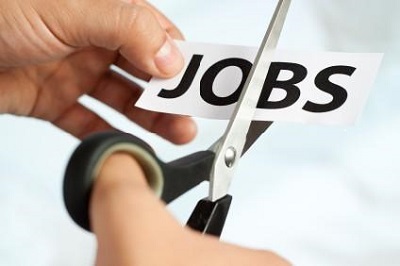 A partial termination in an ESOP usually occurs when a group of participants is eliminated from the plan by involuntary termination of employment. A partial termination occurs if the reduction in participants is participation is significant. As stated in IRC 411(d)(3), if a partial termination has occurred, the ESOP participants affected by the partial termination are automatically 100% vested, regardless of their years of service.
Computation of Turnover Rate
The IRS has focused on the percentage of participants, not the number of participants, eliminated from the plan in reviewing partial plan terminations. In Revenue Ruling 2007-43, the IRS provides that a turnover rate of at least 20% of the participants creates a presumption that a partial termination has occurred. Facts and circumstances also can lead to a conclusion that an employer-initiated turnover rate that is less than 20% is a partial termination. However, a turnover rate of less than 20% generally is not a partial termination.
A good time to look at turnover rate of your ESOP is when the year-end census data is being reviewed by your Third Party Administrator (TPA) in the eligibility determination process. To compute the turnover rate, the following formula is used:
(Number of participating employees who had an employer-initiated severance from employment during the applicable period) / (All of the participating employees at the start of the applicable period + the employees who became participants during the applicable period)
There are some key items to note in determining the turnover rate:
All participating employees are taken into account in calculating the turnover rate, including vested as well as non-vested participating employees

Employer-initiated severance from employment generally includes any severance from employment other than a severance that is on account of death, disability, or retirement on or after normal retirement age

An employee's severance from employment is employer-initiated even if caused by an event outside of the employer's control, such as severance due to depressed economic conditions

In certain situations, the employer may be able to verify that an employee's severance was not employer-initiated. A claim that a severance from employment was purely voluntary can be supported through items such as information from personnel files, employee statements, and other corporate records
Turnover Rate Testing Period
The testing period used to determine if a partial termination occurred is generally on a plan year basis. There are two exceptions to this rule:
For a short plan year, the testing period is the short plan year plus the immediately preceding plan year

If there are a series of related terminations, the testing period can span across the plan years covering the related terminations
Facts and Circumstances
Determining whether a partial determination of your ESOP occurs as a result of participant turnover will depend on all of the facts and circumstances involved. Therefore, it is important to track your turnover rates over a period of many years. For example, if a company has a routine high turnover rate, that can justify a partial plan termination has not occurred. Being able to show the terminated employees were actually replaced and the new employees performed the same functions, had the same job classification or title, and received comparable compensation are relevant to determining whether the turnover is routine for the employer.
Affected Participants
The Revenue Ruling also states if a partial termination occurs on account of turnover during an applicable period, all participating employees who had a severance from employment during the period must be fully vested in their accrued benefits, to the extent funded on that date, or in the amounts credited to their accounts. On the contrary, the IRS has been training agents to require only the involuntarily-terminated participants in the applicable period to become 100% vested due to a partial termination. As a result, consult with your ESOP consultant or attorney to determine who they feel should be vested if you deem a partial plan termination has occurred in your ESOP.