The establishment of an Employee Stock Ownership Plan is a key strategic initiative for a company.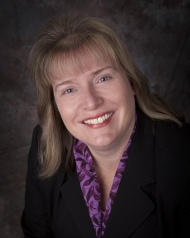 However, employee ownership must be more than just words on paper, or numbers in a spreadsheet. The most successful employee owned companies set their goal of becoming the best in their industry by creating a strong organizational structure based upon the trust, teamwork, and expertise of the employees to make it all happen.
Selling to an ESOP Provides Greater Employment Stability and Increases Job Satisfaction. With serious focus on the importance of developing your culture, employee ownership will result in an outstanding organization with very little turnover and one that is able to attract the best talent in your industry.
Employee-owned Robert W. Baird & Co., Milwaukee, WI has put this practice to the test, going as far as to actually appoint Senior Vice President, Beth Kavelaris, as Director of Culture & Integration. Beth says, "we truly believe that our culture is a profit center which creates more efficiency and bottom-line profit for our clients, and more profit for us as a company". Baird CEO Paul Purcell adds, "if we don't have the best people, we can't be the best…".
Read further about Baird's success in Treating Company Culture as a Profit-Center, which details the building of a great ownership culture inside their organization, and how the company maintains consistent growth, while holding down turnover to 4.7%; well below their industry's average of 16%.
For even more employee-ownership success stories and how to grow an unbeatable culture, check out Example of a High Performance Ownership Culture.