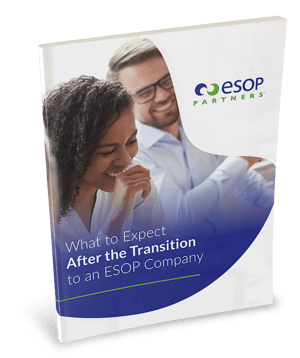 The choice to sell your company to an ESOP has the potential to change many lives well into the future. But it can also raise many new questions, including:
What should you expect immediately following your company's ESOP transition?
How will employee ownership affect your leadership style and management decisions?
Is it difficult to comply with the Employee Retirement Income Security Act (ERISA)?
Get answers to these questions and more.
Download What to Expect After the Transition to an ESOP Company.